Sunday Worship Through February 2021 – We will continue to walk by faith and not by fear as we move our worship, praise, and thanksgiving to God to every Sunday at 12:00 noon broadcast live on Facebook.  Treat this virtual time with the Lord with the same priority, reverence, and commitment as if you were in the building.  Be present in the moment, giving your undivided attention to the Word.  Spread the Gospel by sharing with FB live post with many.
Keep in mind that Bishop Steve and Elder LaVerne are surrendered to the Holy Spirit, so this may change.  Stay connected to our church family by leaving us voicemails, sending us emails, using online giving and text-2-give, sending us FB messages, calling and texting to encourage one another, and using our conference call platforms for Bible Study on Tuesdays at 7:00 pm and Prayer on Thursdays at 6:30 pm.
Tuesday Bible Study at 7:00 pm – Join us in our 30 minute Bible study every Tuesday evening.  At a little before 7:00 pm, dial (425) 436-6389 and enter the Access Code 845649.
Thursday Prayer Service at 6:30 pm – We invite you to a half hour of powerful prayer every Tuesday night. At a little before 6:30 pm, dial 605-472-5634 and enter the access code 765852. Send your prayer requests and praise reports to the church office via email at jesusislordoffice@jlal.org or give us a call.
Conference Calls – Should you not get access to any of the above conference calls the normal way, please try one of these options:
Dial 209-399-9033 and you'll be prompted to enter the phone number for that call followed by the pound or hashtag sign (#). You will be prompted to enter the access code for that call followed by the pound or hashtag sign (#). Afterwards, you should connect.
Text help to 425-436-6386. You will be given another 'dial in number' to use and you'll follow similar steps to what's above. Afterwards, you should connect.
JLAL Annual 21 Day Fasting & Prayer Starts 1-4-21 – Get ready for increase throughout our 21 days of Fasting & Prayer which starts on Mon., Jan 4th and ends Sun., Jan 24th at 6pm.  Fasting is to abstain from and prayer is communication with God. Our typical fast is to abstain from meats, sweets and white breads. Seek the Lord for exactly what you should do especially if under doctors orders. Connect with Bishop Steve or Elder LaVerne for further instruction if needed. As we abstain from food and other things that our flesh enjoys, it's our time to feast on God and enjoy what He leads us to. Thank you for participating, notate your victories along the way, and give God the glory. There may be times for you to share your testimonies.
Below are a few of the many benefits to Fasting & Prayer: As you give up, expect to receive…  
Deeper Intimacy with God
Answers to Fervent Prayer
Develop Humility before God
Gain Wisdom and Understanding
Authority over Demonic Strongholds
Repentance and Salvation
Personal Victories in Your Life
God's Protection and Help
Revelation Regarding What God is Calling You To
Financial Giving and Gaining – Please continue to support God's Kingdom Work through JLAL. When you sow into JLaL, you support other ministries/churches, domestic violence shelters, homeless shelters, Jewish organizations, etc. As we sow we reap many Godly harvests. Giving is easy. You can
Give, securely and safely, 24/7 here on this website by going to Online Giving. Select a donation designation and follow the prompts on the page to complete your donation. After you complete the process, you will receive a detailed receipt via email.
Mail your donations to us at 702 Ferdinand Ave SW, Roanoke, VA 24016.
Attend our Sunday service where you can make a donation using one of our envelopes or take advantage of our Electronic Giving opportunity onsite.
Text to Give your donation. Simply text JLAL to 44944. A donation screen will pop up, similar to our online giving page. Follow the prompts. You will receive a detailed receipt via email after you have completed the donation process.
Using CashAp $jlalchurch
JoyBell Ministry Christ Driven Livin' (CDL) Virtual Conference 1-30-2021 at 10:00 am – Elder LaVerne Norman and the JoyBell Ministry Council invite you to the JoyBell Ministry Christ Driven Livin' (CDL) Virtual Conference – 10:00 am on Sat., Jan 30th 2021 via Zoom. Virtual doors open at 9:30. Our conference is open to everyone and is free.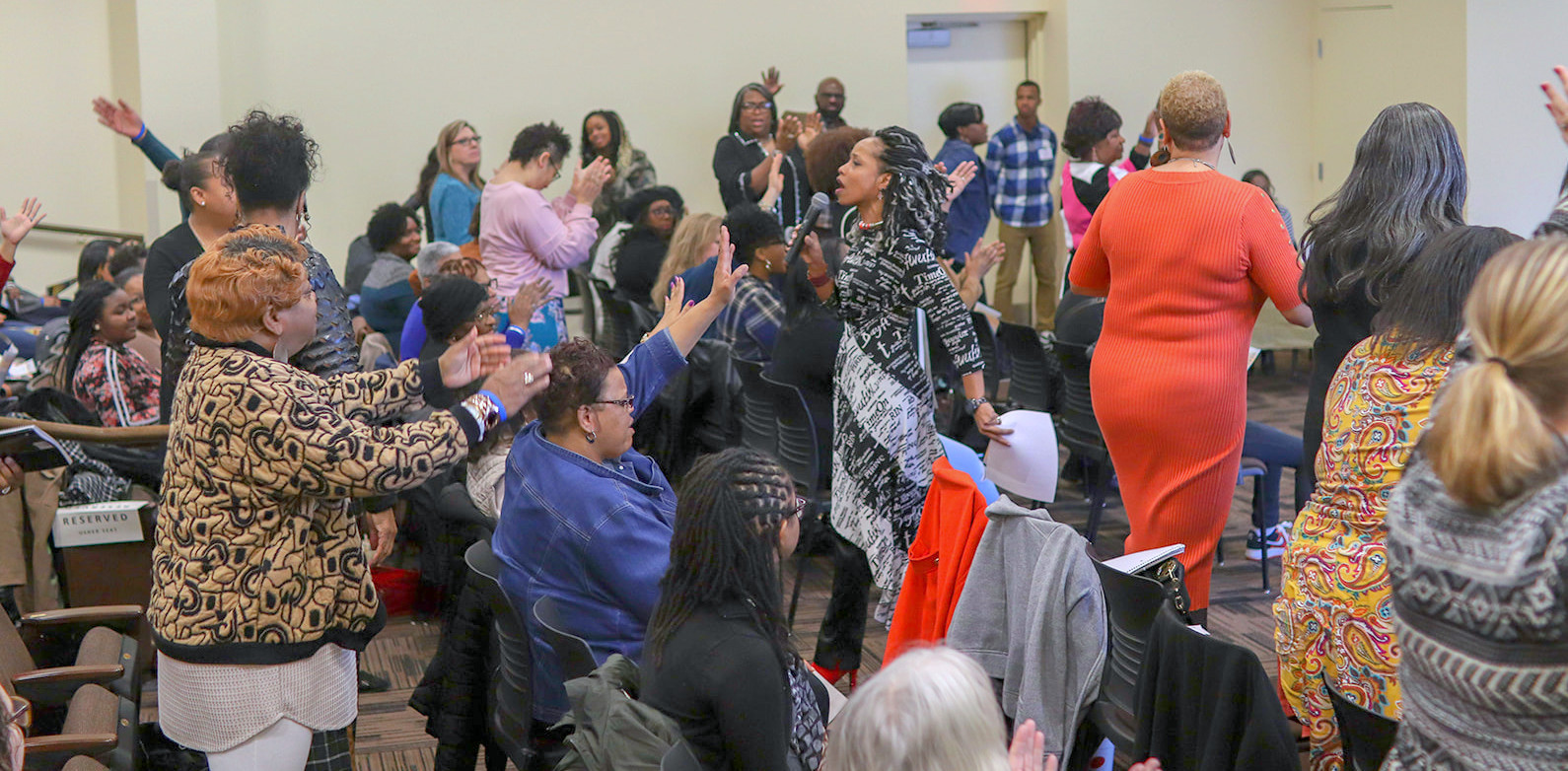 Register by replying to jbmblessings@gmail.com and include: your Name, Cell & Email. Registration cut-off is Jan 27th. Your Zoom link will be emailed the week of the conference. Virtual doors open at 9:30 a.m.
You can make JBM donations here on this website, select the donation designation of JoyBell Mins.  A virtual link will be emailed within one week of the conference.  LaVerne Norman will share tips on gaining and increasing your Spiritual CDL so that you will be able to drive your life at a higher and more productive level, doing things you never thought you could do before.  God has great things for our lives, and He will call you to go where others only wish they could!  We'll see you Sat, 1/30/21 at 10:00 am.